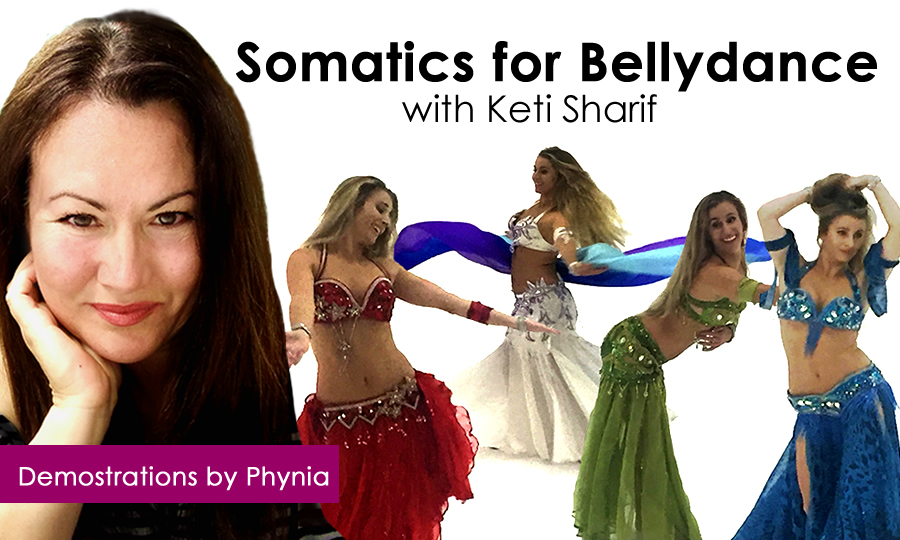 Somatics for Bellydance is a dynamic training course presented by Keti Sharif, with demonstrations by Phynia Anastas. Students, teachers and performers will enhance bellydance skills through the science and art of mindful movement; from internal sensing, to proprioception and connection to self and space. The course suits any bellydance style or level.

Learning the powerful fundamentals of Somatics will improve your dance and improvisational skills. You'll enjoy a more present, grounded and sensory experience of movement, with a deeper sense of connectivity and trust in yourself, as you build true body confidence. You will learn about the internal and external dynamics of the moving body and how to connect to elemental qualities through movement and music.

This course is also the new pre-requisite for the A-Z Bellydance Study Courses. There is an optional online exam which can submitted for certification. Learn the language of Somatics and enrich your own practice!

*Plus you will get the 14 day Somatic Practice FREE, save $10.