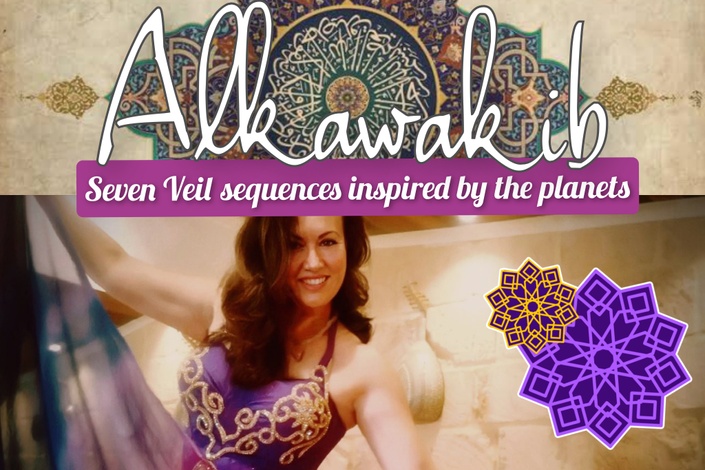 Alkawakib - Seven Veil Sequences
2 hour Bellydance workshop & Veil Choreography inspired by the Seven Planets/Spheres in Sufi Astrology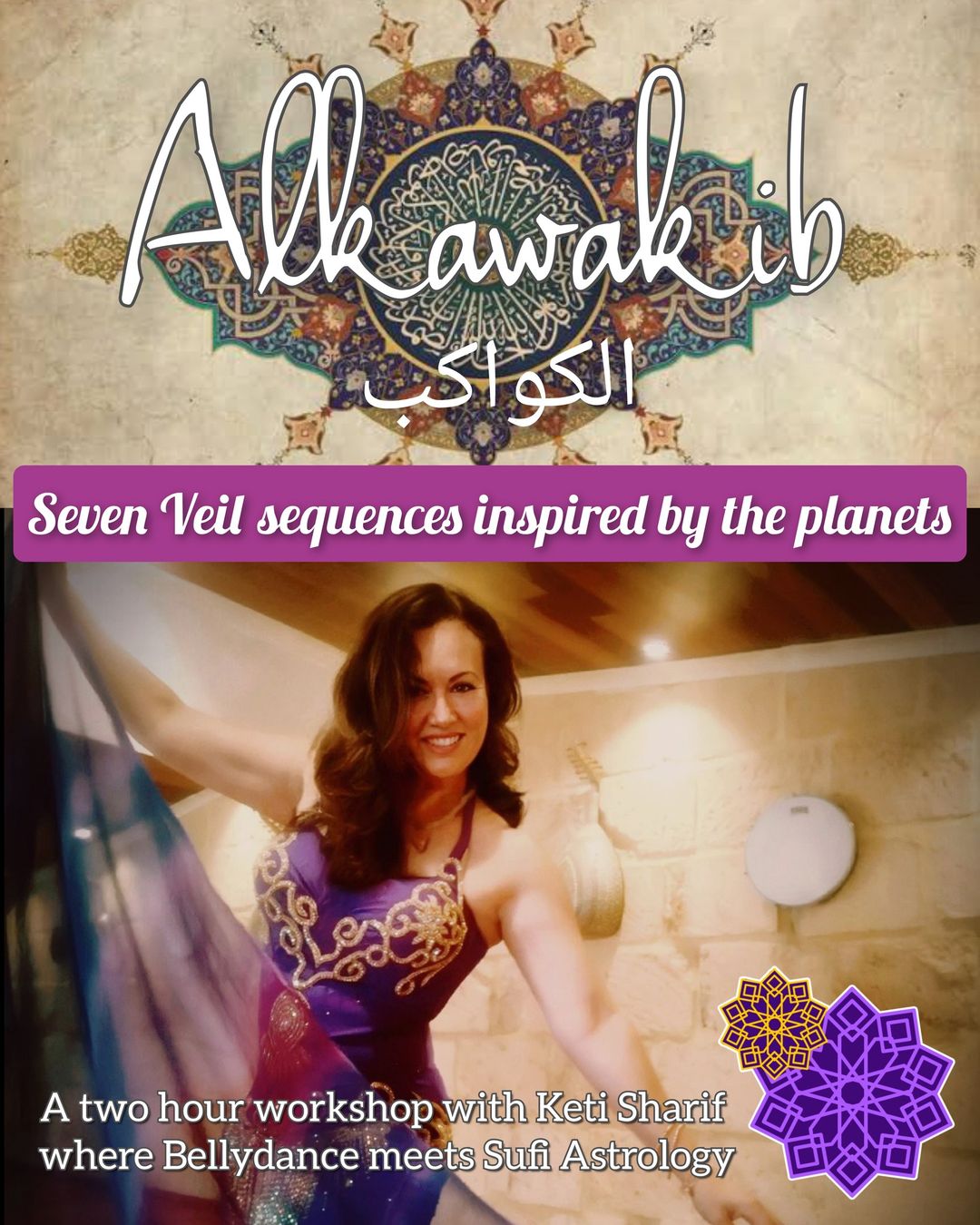 Alkawakib means 'Fixed Stars or Planets' in Arabic, and the Seven Planets or Spheres portray a dynamic soul journey in Sufi Astrology. I have always been inspired by Islamic Art and Sufi Astrology, researching the sublime philosophy of the Alkawakib for many years. I created seven fluid, flowing Veil Sequences danced with a spherical, circular & spiralling motion to embody these Seven Spheres, which represent the Seven Heavenly Gates of Soul Purification in Sufi Astrology.

In this two hour workshop you will learn what the Seven Planets or Alwawakib represent, with their Arabic names and mythology. You will discover how to embody the qualities of the Seven Spheres in dance, and how to embellish each story with a bellydance sequence using the Veil. By the end you will learn Seven Veil Sequences plus a full Veil choreography. The class is gentle and flowing, with a focus on the spherical, layered nature of the Alkawakib within Sufi Cosmology. These sequences flow seamlessly with the AstroBelly sequences.

You will get 4 instructional videos, the piece of music for choreography and notes.




Your Instructor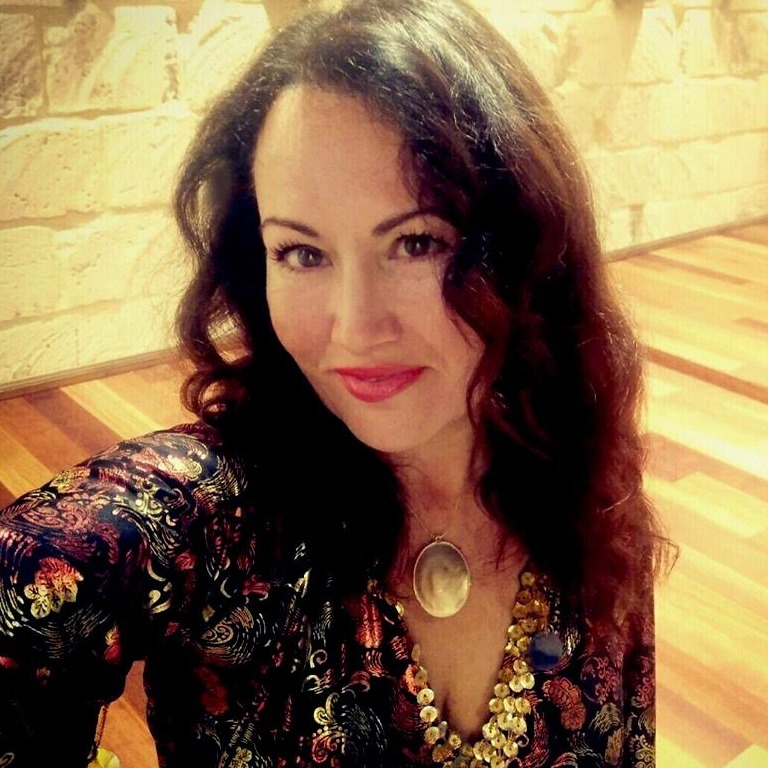 Keti's Somatic and musical approach to bellydance encourages mindful movement and creativity, whist preserving cultural integrity. Her teachings enrich the dancer's practice, improving musicality, skills and confidence, with helpful ways to access innate body wisdom for both artistry and wellbeing. Originally from Australia, Keti developed A-Z Bellydance in Egypt, where she lived for 20 years, organising live music and cultural events. The methodology is currently taught in 40 countries, and references her years of experience with live Arabic music, and professional Somatic Movement training.
Course Curriculum
Welcome to Alkawakib
Available in days
days after you enroll
Learn the Seven Veil Sequences
Available in days
days after you enroll
'Alkawakib' Veil Choreography
Available in days
days after you enroll