A-Z Teacher Training 2023 Master Course 'Return to Egypt'
Year long course, modules delivered weekly.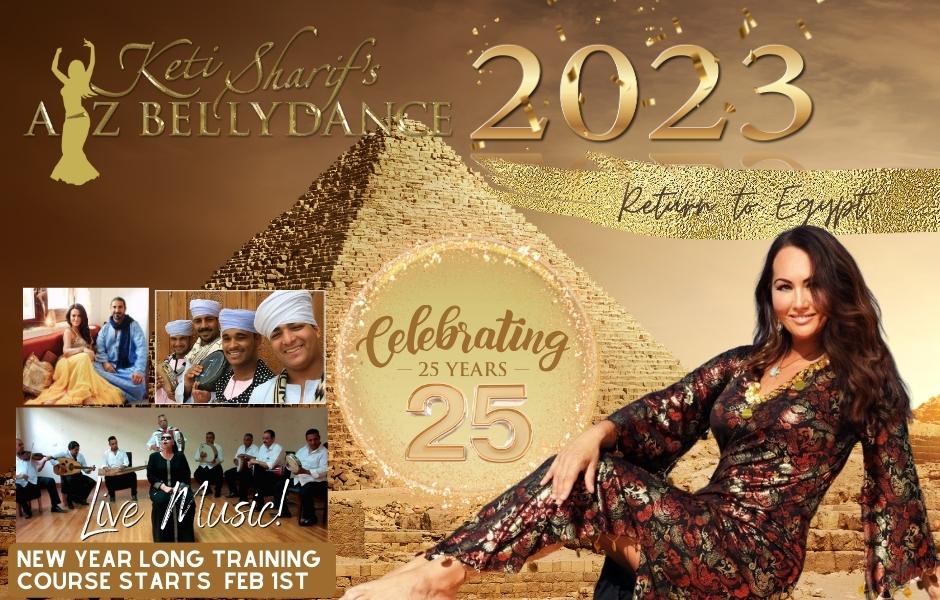 Dear Dancers, you're invited to join Keti for the "25th Anniversary Celebration" 2023 A-Z Bellydance Teacher Training Course, which runs Feb 1st-Dec 17th 2023. The refreshed year-long online study program features 4 Levels & 16 Modules with brand new additions: 40 Arabic Rhythms, Al Kawakib, Nawara with live Percussion, the Pharaonic inspired Lotus Series, Reda Drills to Live darbuka & Neo Raqs & Fusion, plus freshly filmed, updated versions of the full suite of A-Z Courses with stage performances filmed at spacious new Blue Lotus Room in Perth, Western Australia, as well as more live music in Egypt. A-Z participants may attend live interactive Zoom classes every month at the Blue Lotus Room in Perth. Intro mentoring Zooms are offered Jan 20-23, 2023, to solidify your goals and purpose, and then from Feb 1st, weekly modules are delivered every Wednesday, 2 hours per week study time is recommended.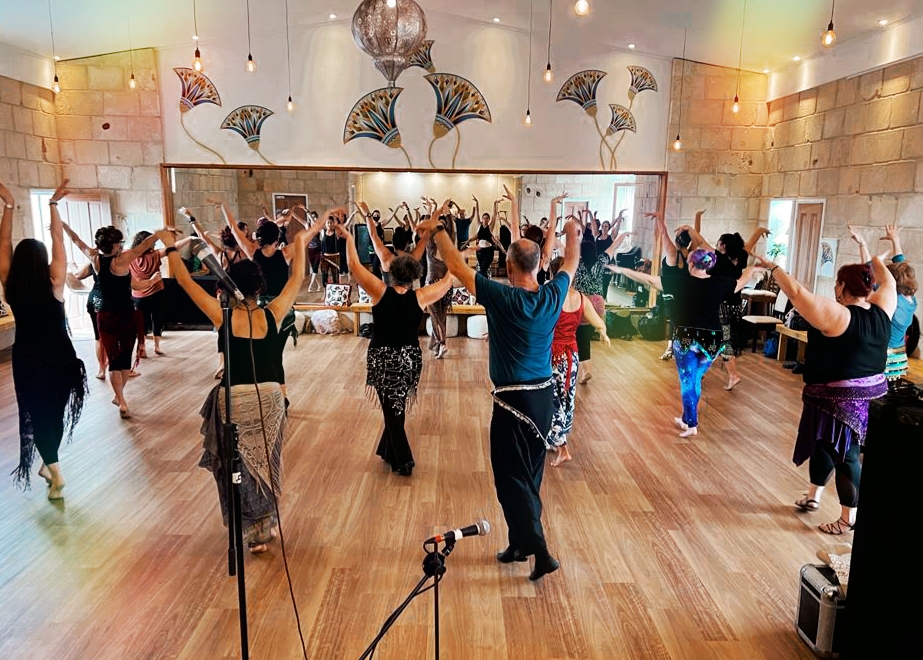 Visit www.a-zbellydance.com to see more about the course and download the full PDF curriculum and dates.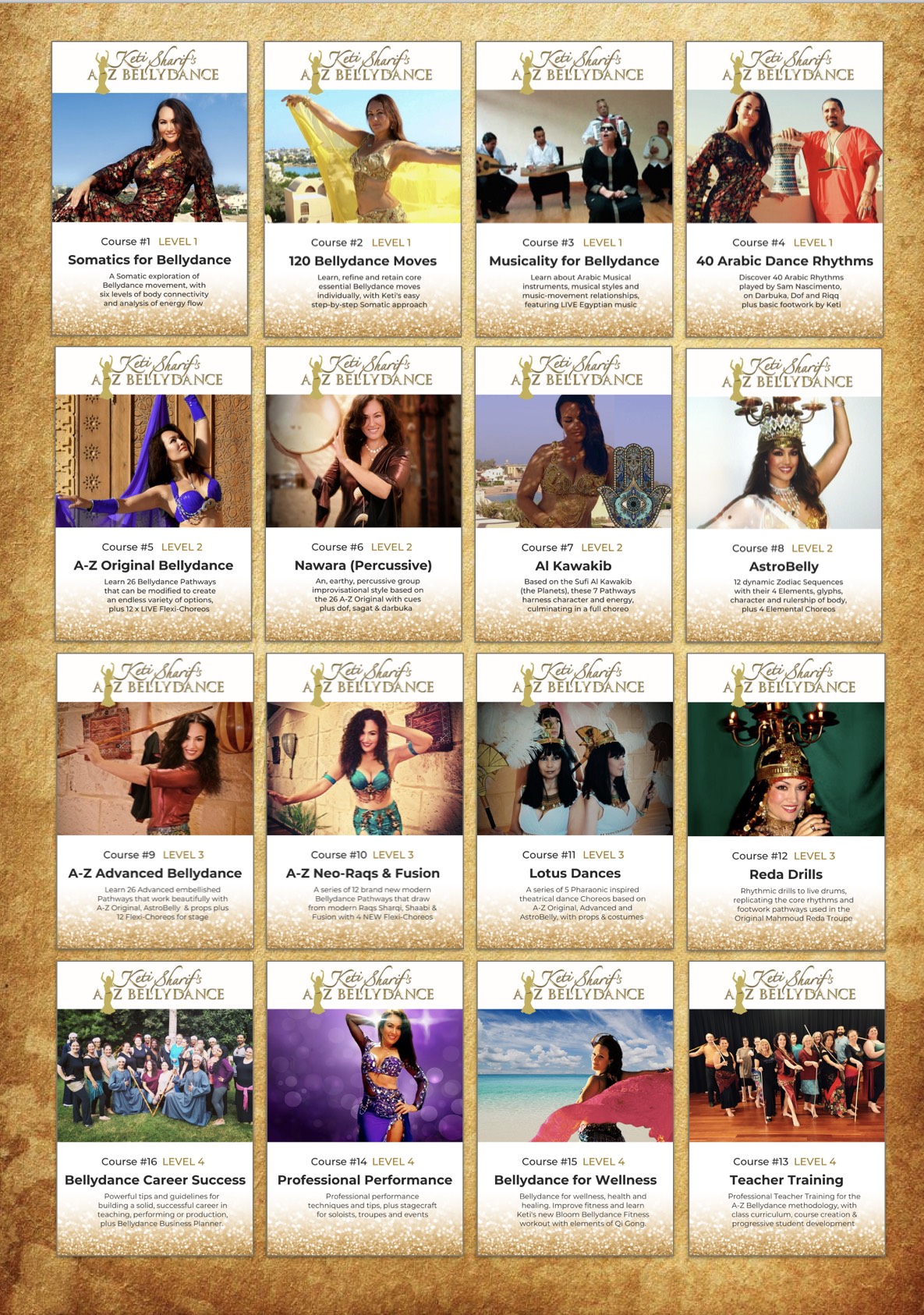 Your Instructor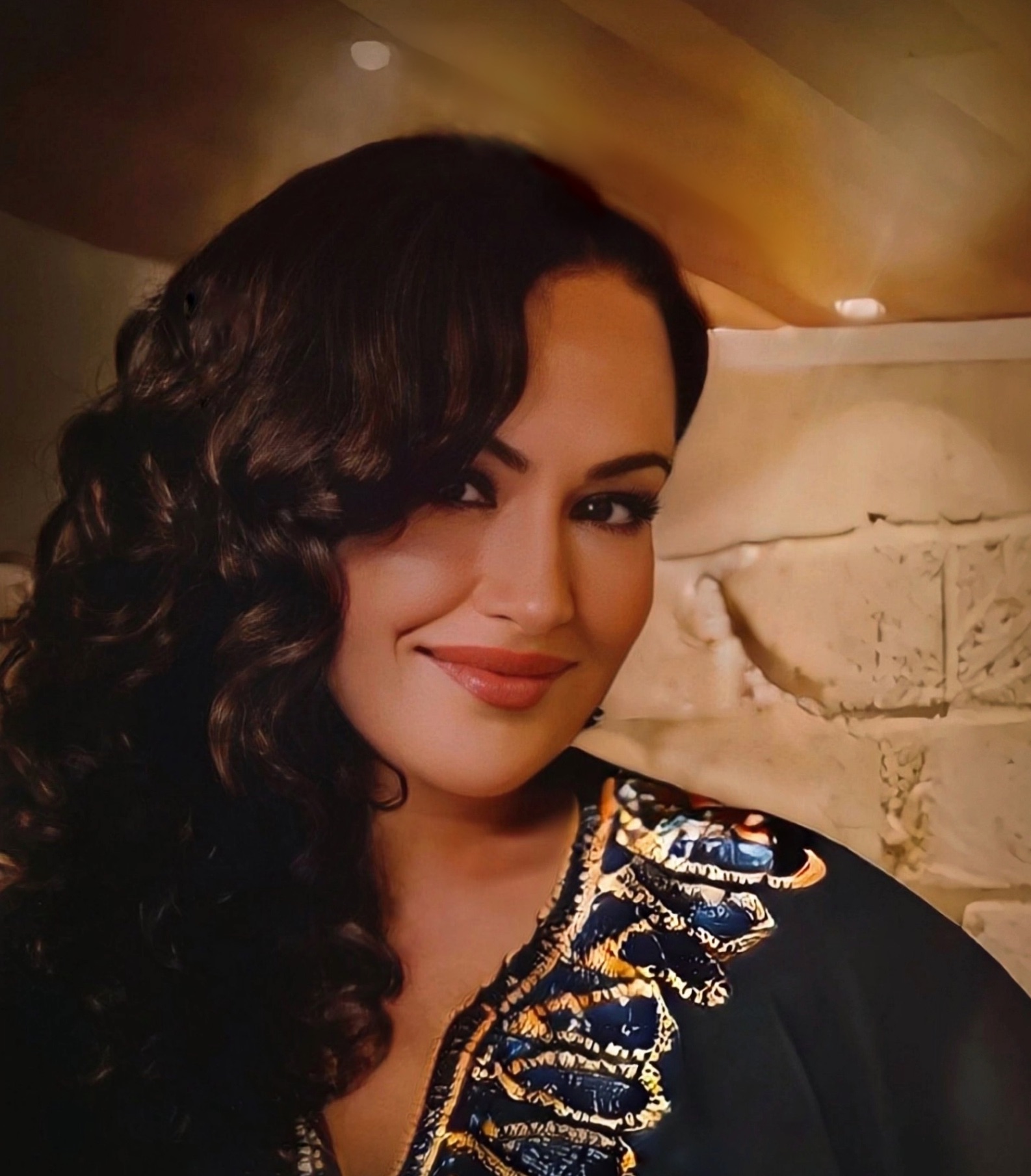 Keti's Somatic, musical approach to bellydance encourages mindful movement and creativity, whist preserving cultural integrity. Her teachings enrich the dancer's practice, improving musicality, skills and confidence, with helpful ways to access innate body wisdom for both artistry and wellbeing. Originally from Australia, Keti developed A-Z Bellydance in Egypt, where she lived for 20 years, organising live music and cultural events. The methodology is currently taught in 40 countries, and references her years of experience with live Arabic music, and professional Somatic Movement training. See more at http://www.ketisharif.com