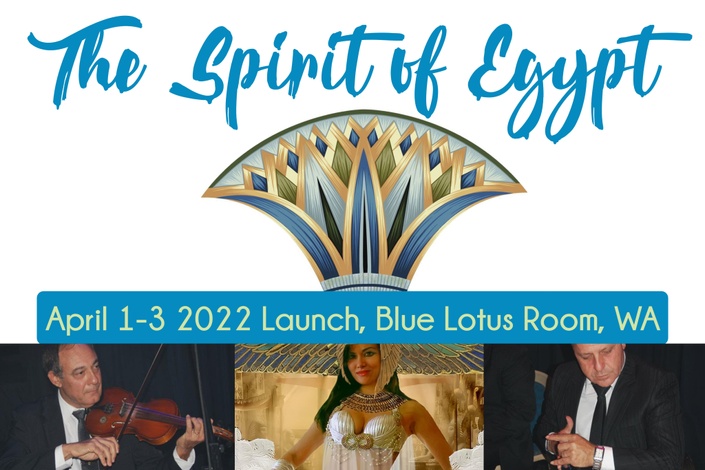 Spirit of Egypt 5 x Video Package
Filmed live Egyptian dance workshops with Keti & Arabic band OUT Apr 8, 2022 (includes Lotus workshop)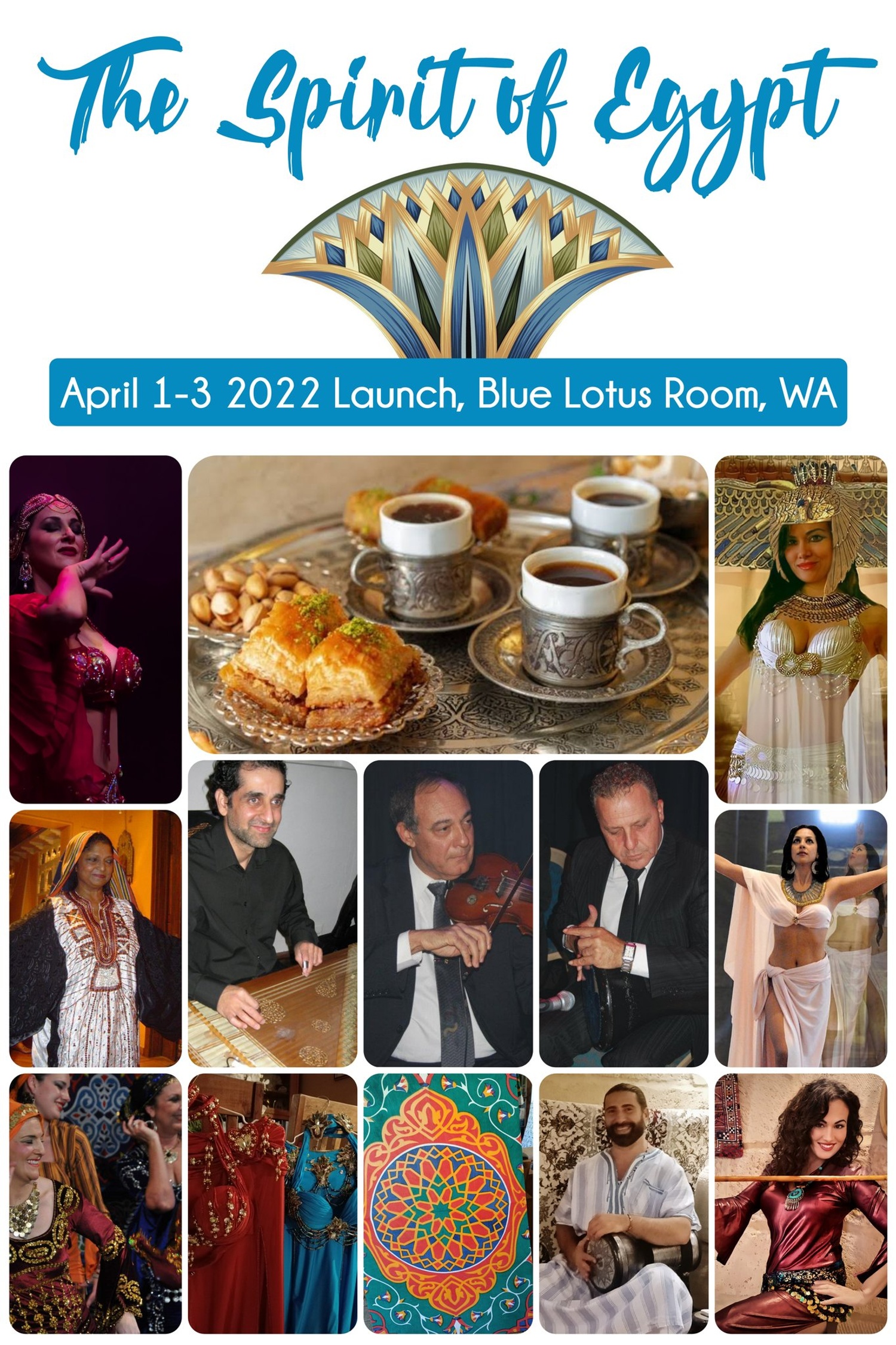 Welcome to the Spirit of Egypt event and your 5 x online filmed workshops! This event is the launch for the opening of our new studio in Perth - the Blue Lotus Room. We are honoured to have leading Australian musicians working with us - Maestro, Emad Nosir (violin/kemengeh), Mohummed Lelo (canon), Shadi Mounir (Darbuka) plus gets. Sam Nascimento also joins me on drums.
These 5 selected workshop highlight the wonderfully rich traditions of Egyptian dance and Emad offers a seminar on Maqamaat, which he used to teach at the Cairo Musical Conservatorium in Egypt. I am very grateful you can join us online by being able to view the filmed workshops in their live environment, celebrating all things Egyptian!
Workshop are held live April 1,2,3 2022, and the edited clips will be available to you within 48 hours of the event on April 5, 2022.
1. 'El MASR' DRUM & DANCE; A FUN INTERACTIVE WORKSHOP
(Sam Nascimento & Keti Sharif) 1 hour 15 mins
2. LOTUS DANCE SERIES: PHARAONIC INSPIRED THEATRE DANCE
(Keti Sharif) 2 hours
3. ARABIC MUSIC & MAQAMAAT
(seminar by Emad Nosir) 1 hour
4. THE MUSICAL HEART OF EGYPT; CLASSICAL DANCING TO LIVE MUSIC
(Keti Sharif & Egyptian Ensemble) 2 hours
5. CELEBRATION DANCES; EGYPTIAN BALADI, SAIIDI & ZAFFAH "LIVE"
(Keti Sharif & Egyptian Ensemble) 2 hours

You'll receive 8 wonderful hours of Egyptian dance workshops filmed live at the event.

Thank you!
~ Keti Sharif
Your Instructor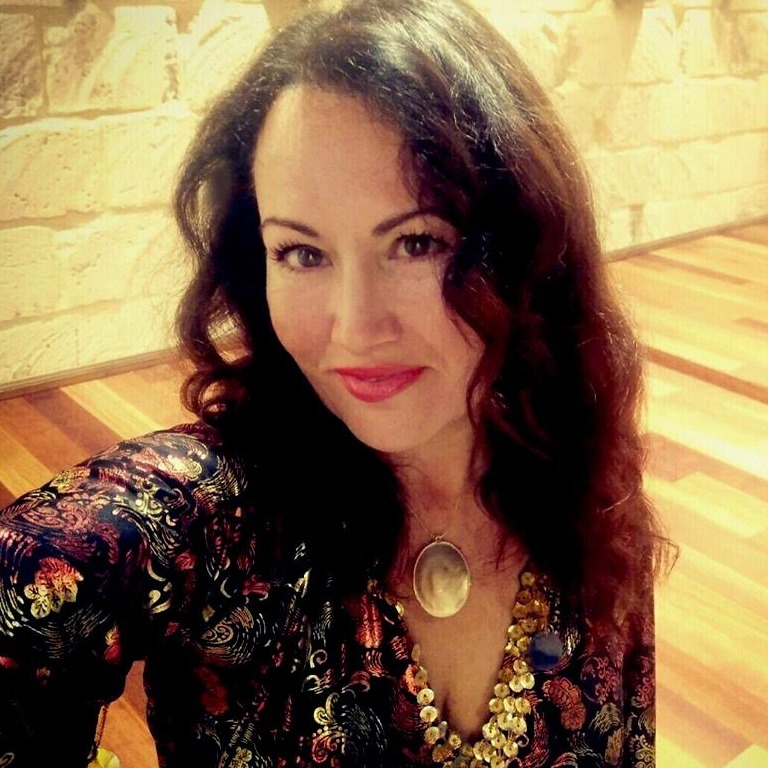 Keti's Somatic and musical approach to bellydance encourages mindful movement and creativity, whist preserving cultural integrity. Her teachings enrich the dancer's practice, improving musicality, skills and confidence, with helpful ways to access innate body wisdom for both artistry and wellbeing. Originally from Australia, Keti developed A-Z Bellydance in Egypt, where she lived for 20 years, organising live music and cultural events. The methodology is currently taught in 40 countries, and references her years of experience with live Arabic music, and professional Somatic Movement training.
Course Curriculum
Welcome to the Spirit of Egypt
Available in days
days after you enroll
1. 'El MASR' DRUM & DANCE; A FUN INTERACTIVE WORKSHOP
Available in days
days after you enroll
2. LOTUS DANCE SERIES: PHARAONIC INSPIRED THEATRE DANCE
Available in days
days after you enroll