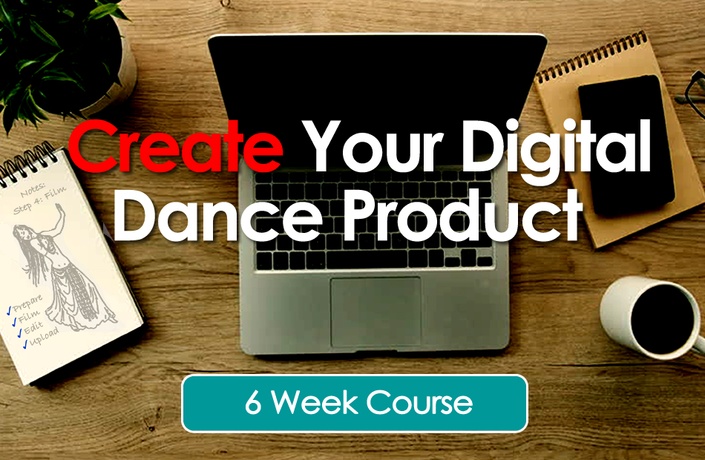 CREATE Your Digital Dance Product - Starts AUG 1st 2019 GUIDED group course
6 week course to learn how to plan, produce & market your digital product - Aug 1, 8, 15, 22, 29 Sep 6
Watch Promo
Are you a Dancer or an Artist who would like to CREATE an online product that shares your great ideas with others? Your product can provide a wonderful source of inspiration, encouragement, education and support and can be of great benefit to people around the world - those who you would otherwise never get the opportunity to meet in your day-to-day life. Its great for you and for your recipients.

* Do you have an idea for an online class, workshop, ebook or course?
* Would you like to share knowledge in a certain field via seminar?

* Or would you like to create a unique product for fellow dancers?
If you would like to learn how to create your digital dance product join me, Keti Sharif, for a 6 week immersion into the planning and creation of your vision... and learn how to get it online!
These days, having a digital product is one of the most powerful vehicles for your artistic career, bringing your ideas into laser-sharp focus. Products support your artistic vision, highlight your areas of skill, supplement your live training and can also create ongoing income. I have created over 200 online products in the last 20 years and will share essential tips to make your product creation journey structurally sound and successful.
To complete this course in the suggested 6 week timeframe, schedule 2-3 hours per week, or choose a schedule that suit you.
This course is designed to be flexible, so you can do it in less time, or more time if needed - your step-by-step planning will support your journey as you to create your product and start selling it with confidence in the shortest timeframe.