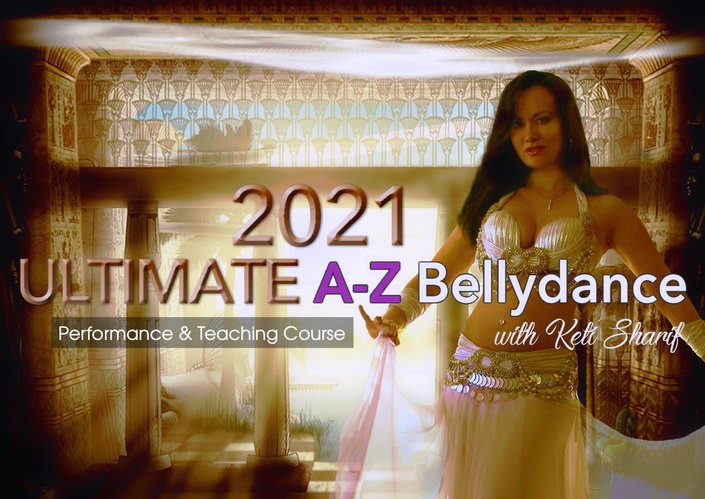 2021 ULTIMATE A-Z BELLYDANCE COURSE (Mid Year intake Jul 1)
One Year Certification course with Keti Sharif for Performance & Teaching. Includes Live Egyptian Music & Rhythms
Watch Promo
Enroll in Course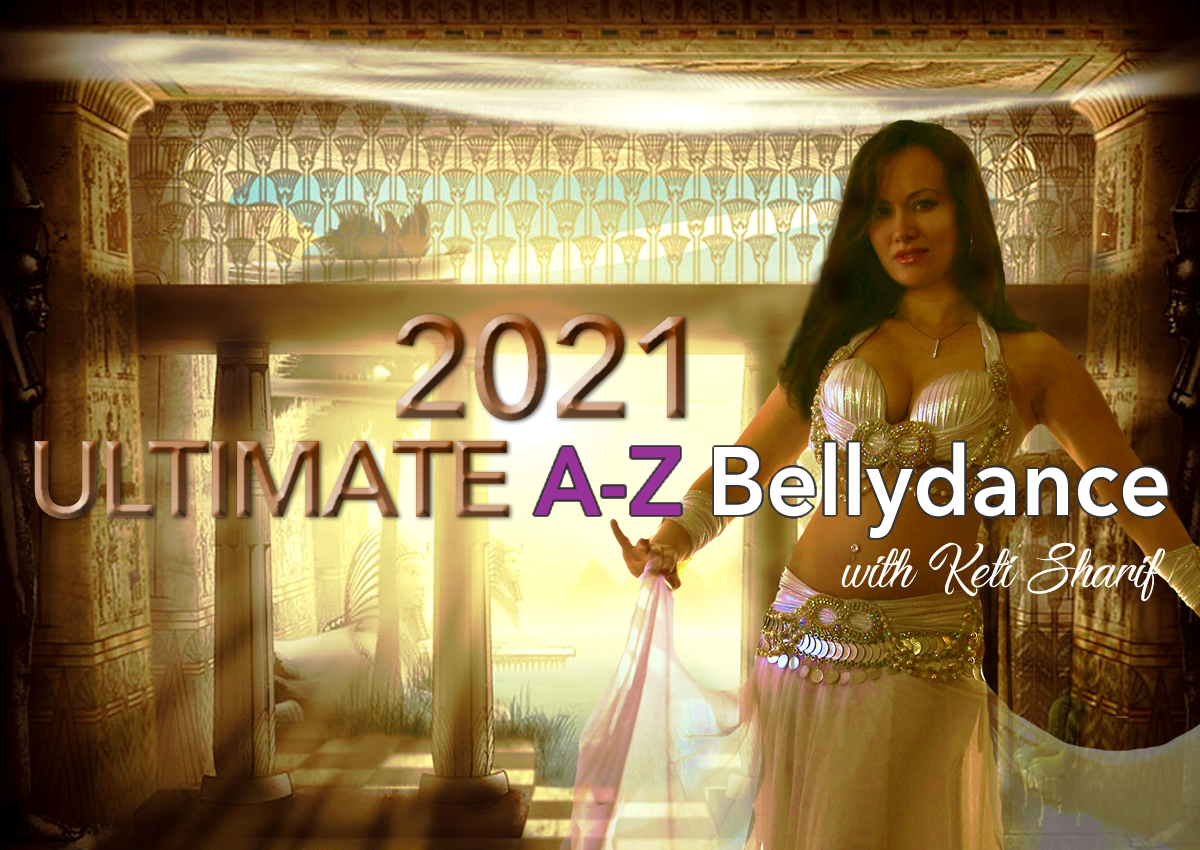 Keti's NEW Ultimate A-Z Bellydance Performer & Teacher Training Certification Course is a One Year study course, starting Feb 1st 2021.

There is also a mid year intake open for just two weeks, from 15th June to 1st July.

40 dynamic modules are delivered from Feb-Nov, with one module to complete each week. Students must undertake quarterly exams, and receive mentoring and guidance by Keti and fellow course members.

Created for both performance and teaching, Keti's unique and comprehensive methodology - enriched over 20 years - offers a culturally informed learning experience with a deep Somatic approach. Live Egyptian music & rhythms feature with percussionist Sam Nascimento on darbuka as every routine is first demonstrated rhythmically, then to music in several modes, and finally as part of a choreography.

The NEW A-Z features freshly filmed videos and a brand new format with over 40 Arabic rhythms, 120 Individual Moves, and 64 powerful routines: 26 x A-Z Original routines 26 x A-Z Advanced routines and 12 x AstroBelly routines. Each routine shown in Folk, Classical & Fusion mode (that's over 250 ways of dancing these routines!). This in-depth course also explores performance professionalism with 20 choreos: 12 classical A-Z dances to live Egyptian music, plus 8 brand new modern pieces. Discover bellydance for fitness and ready-made lesson plans to make teaching easier, with special sections on teaching seniors, teaching pregnant students or those with physical limitations.

The addition of Farida Fahmy's teaching tips, Mahmoud Reda drills, new fitness classes and even deeper somatic (body/mind) exploration makes this the ultimate training for dancers who wish to gain performance credibility and confidence, and for teachers who wish to develop powerful, clear teaching strategies with a focus on wellbeing.

This certification course provides all your downloadable materials in an easy-to-follow weekly class format with quarterly zoom conferences. You will have a plethora of rich materials for life, including video resources, ebooks and music! Every participant also gets a wonderful Personal Mentor from our team for monthly support for your focus area and projects:

Della - Teaching Seniors
Kylie - Tribal & Fusion
Heike - Gothic Fusion
Wendy - Healing & Leadership
Gayle - Community Building & Indigenous arts
Irene - Folkloric Dances
Heba - Arabic Song Translations
Jeri - Astrology Moves/Spirituality
Miki - Modern/Contemporary Bellydance.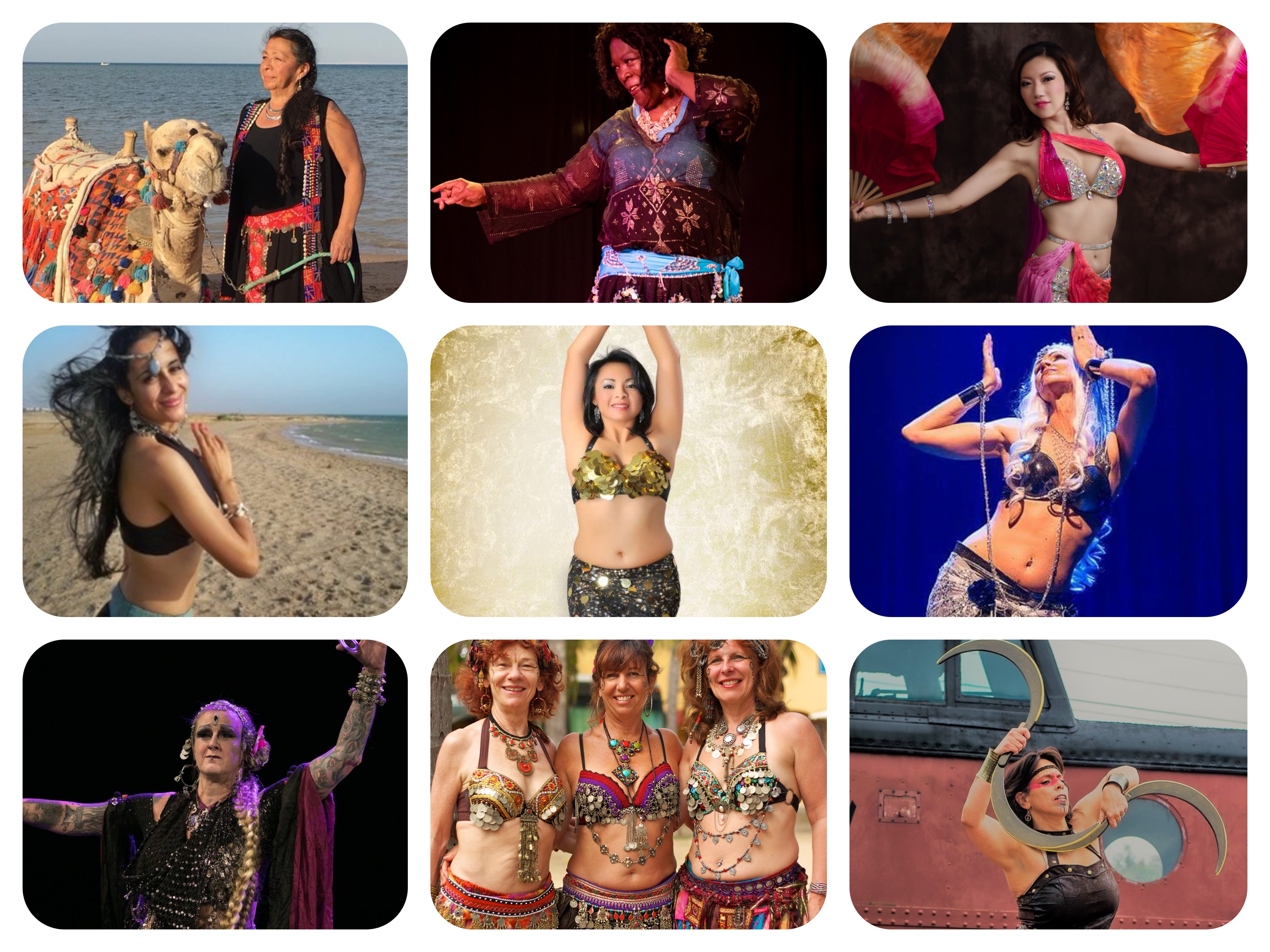 COURSE DETAILS:
Course duration: Feb 1st to Dec 1st 2021 (40 modules)
Time required: 2 hours every week (for 40 weeks)
Quarterly exams required for successful completion.
Course is fully guided and mentored by Keti all year, with weekly forum.
Mid year intake open for just two weeks, from 15th June to 1st July


COST:
Regular $1500 USD (monthly payments of $150 / 10 months)
OR
Mid Year Special $1200 USD one-off payment by Jul 1st, 2021

Mid Year Enrolments strictly close Jul 1st 2021










Your Instructor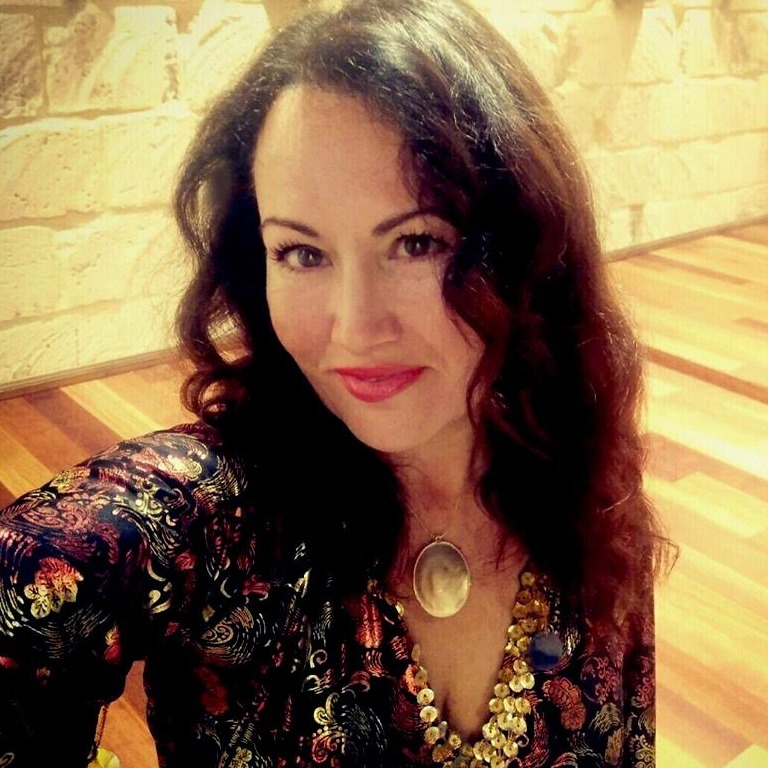 Keti's Somatic and musical approach to bellydance encourages mindful movement and creativity, whist preserving cultural integrity. Her teachings enrich the dancer's practice, improving musicality, skills and confidence, with helpful ways to access innate body wisdom for both artistry and wellbeing. Originally from Australia, Keti developed A-Z Bellydance in Egypt, where she lived for 20 years, organising live music and cultural events. The methodology is currently taught in 40 countries, and references her years of experience with live Arabic music, and professional Somatic Movement training.
Course Curriculum
DEC 2020 - FREE PRE-COURSE INTRO FOR EVERYONE
Available in days
days after you enroll
JAN 2021 - WELCOME TO ULTIMATE A-Z PERFORMER & TEACHER TRAINING
Available in days
days after you enroll
BONUS Film - The Cultural Arts of Egypt
Available in days
days after you enroll